Новости » Новости » Corruption Perception Index for 2019: Kyrgyzstan has improved by one score
Corruption Perception Index for 2019: Kyrgyzstan has improved by one score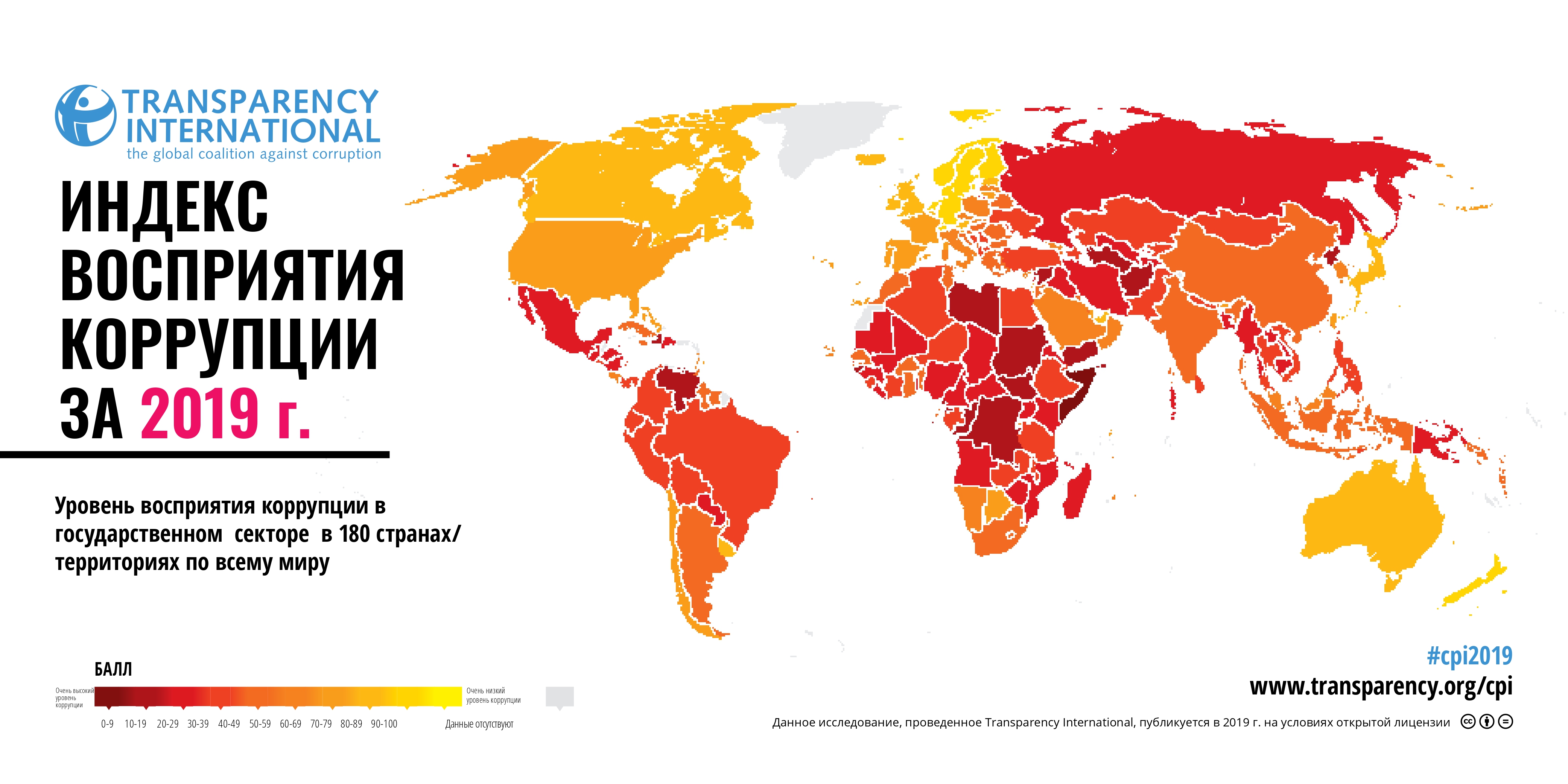 23.01.2020
Kyrgyzstan ranked 126th out of 180 places in the 2019 Corruption Perception Index (CPI 2019). Kyrgyzstan scored 30 out of 100 alongside Djibouti, Ukraine and Azerbaijan. It should be noted that the position of the places is not central to the rating, as the number of countries may increase or decrease, and the total score obtained is the main indicator in this rating.
Compared to the results of the Index for 2018, the situation of Kyrgyzstan has changed very little: it obtained one score higher and changed its position on the ranking list (from 132nd to 126th place).
Denmark and New Zealand ranked first place in the CPI 2019 (87 points), followed by Finland (86 points), and Singapore, Sweden and Switzerland (85 points). Syria (13 points), South Sudan (12 points) and Somalia (9 points) are at the end of the ranking.
This year, the CPI study highlights the link between politics, money and corruption. Unregulated flows of big money in politics also make public policy vulnerable to excessive influence. The CPI shows that countries with stricter compliance with campaign finance rules have lower levels of corruption.
Countries with broader and more open consultation processes obtained an average of 61 CPI scores. On the contrary, where consultation are virtually unavailable, the average is only 32. As noted by the Chairman of the Board of Transparency International Delia Ferreira Rubio, "Governments should urgently eliminate the corrupt role of big money in financing political parties and the excessive influence they have on our political systems."
About The Corruption Perception Index
Since its inception in 1995, the Corruption Perception Index, the main research product of Transparency International, has become the leading international indicator of corruption in the public sector. The index annually provides an overview of the relative extent of corruption through the ranking of countries and territories from around the world. In 2012, Transparency International changed the methodology used to compile the index to allow comparison from year to year. More information is available at www.transparency.org/research/cpi.
Press Release CPI- 2019: Global rus
Press Release CPI- 2019: Kyrgyz Republic
Corruption Perceptions Index 2019: Global Scores

Back to list
---
Comments: