Новости » Новости » Transparency International Kyrgyzstan took part in the meeting of the Supervisory Board of the Development Fund of the Issyk- Kul region in Mart 12, 2014
Tрансперенси Интернешнл- Кыргызстан принял участие в заседании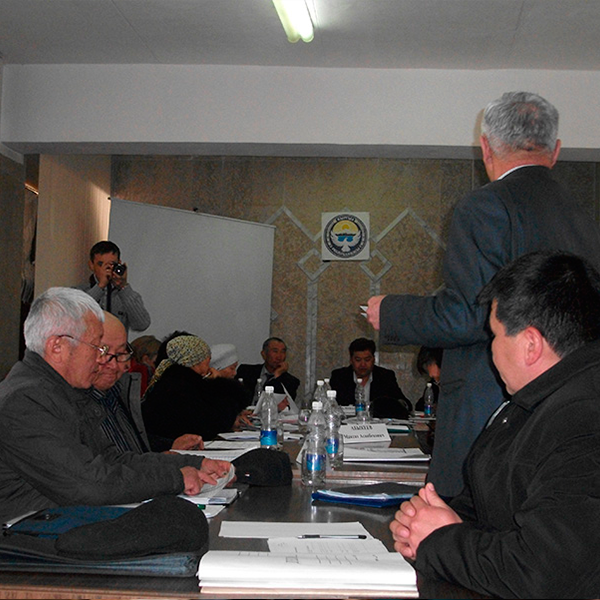 08.05.2014
This year's first meeting of the Supervisory Board of the Development Fund of the Issyk- Kul region was held on March 12. Before it was postponed twice due to lack of quorum - February 5 and February 26 2014.
At the first stage of the meeting a report on implementing work for 2013 was announced. Then from members of the Supervisory Board followed comments on the report. For example, members of the Supervisory Board asked where it goes the rest of sum because in the report had not been specified and there is no proper justification on expenditure of all fund money, the reasons for the failure to examine and reject some project proposals don't pointed sometimes.
Members of the Supervisory Board suggested help in reporting, as some members are experts in different fields (financiers, architects, builders) and can provide appropriate advice. Thus, unanimously a new form of reporting was changed. Next Members of the Supervisory Board began to considerate received project proposals. At this meeting were considered project requests from representatives Balykchi , Karakol and Tyup district. In some project applications submitted were not some details (no seals, incorrectly stated technical justification) consideration of the proposals from Ton, Issyk -Kul, Ak -Suu and Jeti -Oguz areas have been moved to March 18, 2014 . Members of the Supervisory Board noted that all of the information concerning the meeting, as well as reports will be circulated in the media; participants at this meeting were allowed to use audio and video recording devices.
Back to list
---
Comments: